Posted by Amy Jarvinen, ABB Inc. on 5th Apr 2022
How to personalize my childs baptism, christening or communion?
Order these personalized ribbons to commemorate your special day. Custom made with your childs name and date of baptism. Add a cross embellishment too.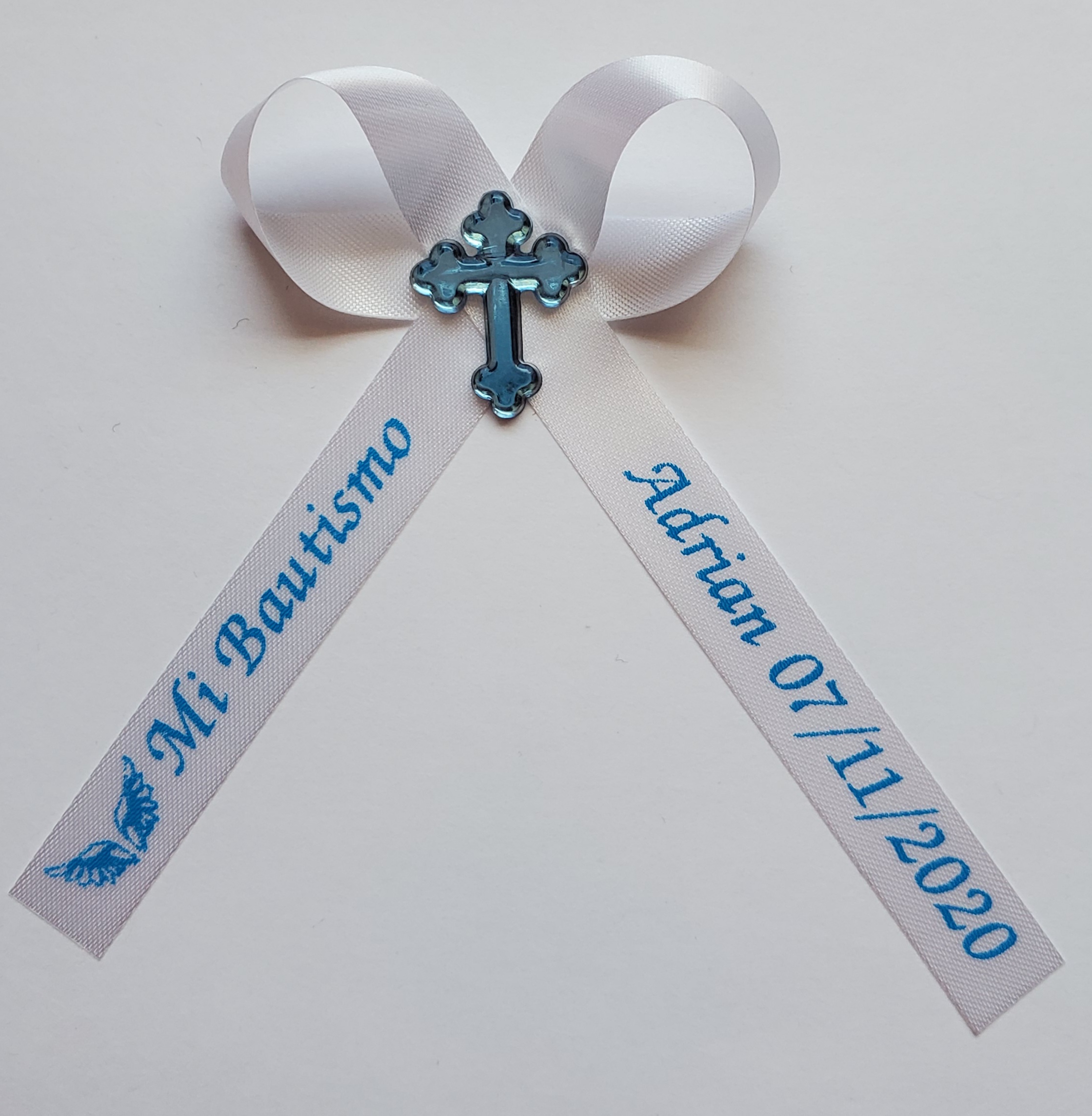 What is a Christening, Baptism, Bautizo or Bautismo?
Christening is a type of baptism, traditional in the Catholic or Angelican Church. Commonly baptizing babies and young children, it includes an ordered ceremony and frequently, the child is christened with a new, Christian name, in a gathering of family and friends. Children obtain godparents to help them grow in their faith and life and are welcomed into the Church. Christening is an important moment for these young Christians, as baptism is a vital element to the Christian faith.
Infant baptism: Christening, although viewed as the same as a baptism, in the eyes of the Church of England, has a comparable meaning to a baby dedication. The Church of England mentions the significance of Christening as, "Your child is precious to you and precious to God. You want the very best for them, and so does God. You want them to make the right choices in life, for themselves and for others. A christening is just the beginning of this and so much more."
What is a first Holy Communion?
The Eucharist is a special part of the Catholic mass as this represents the presence of Jesus in the Church. The wine represents his blood and the bread his body. During a child's First Holy Communion it is their first time participating in the Eucharist and accepting Jesus in their lives.